Visceral Reality: view from an El Salvador surf camp
Vacations often involve sightseeing, ticking off an itinerary, looking for a beautiful vista or tasting a perfectly executed local dish.
Surf camp life is different. Everything you want is right there: waves, food, hammocks, sunsets, cervezas. So you don't end up leaving much. Why would you?
And while it's easy - it's not always.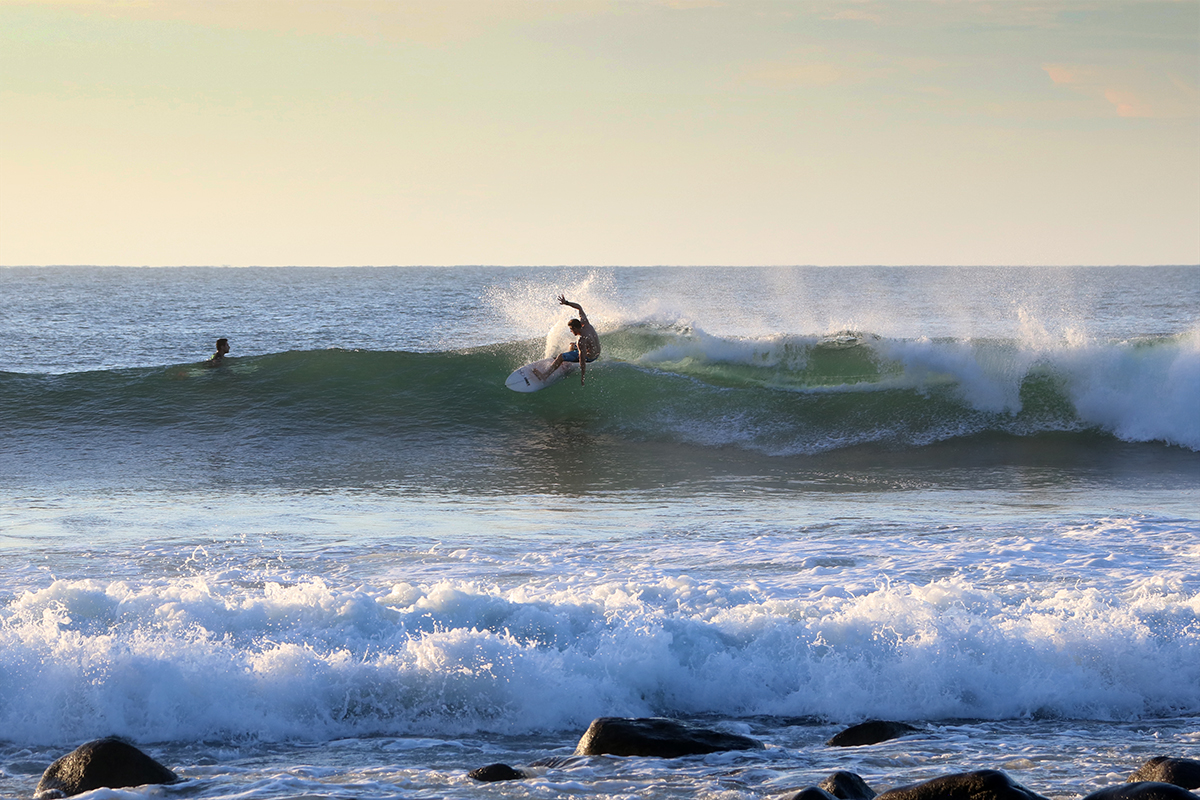 "If you want to go dance, you've got to pay the band."
This aphorism became a mantra. Something muttered in jest before paddling out into a heavy session, or after losing some skin on a rock, or waiting for the next swell to arrive.
It applies to a lot of moments, as you can imagine. And I prefer it to other similar sayings. Because not only does it remind me there's a price to be paid, but also there's a reason for that price - a reward.
As my post-trip glow fades, I revisit certain visions in mind. It preserves the memories, keeping them fresh, more vivid. And I sift through the photographs and they make me smile. Even if it's not someone I know -- a surfer still knows the feeling.
All photos were shot with a Canon Rebel 6t, Canon F4.0 70-300mm or Canon F1.8 50mm using an SPL A-Series waterhousing.
Wander on and happy shooting!
Photos and words by Ross Cauvel, thank you to my friends and all other people of the ocean I met along the way.